In recent weeks, we've been getting into the swing of things at our new space.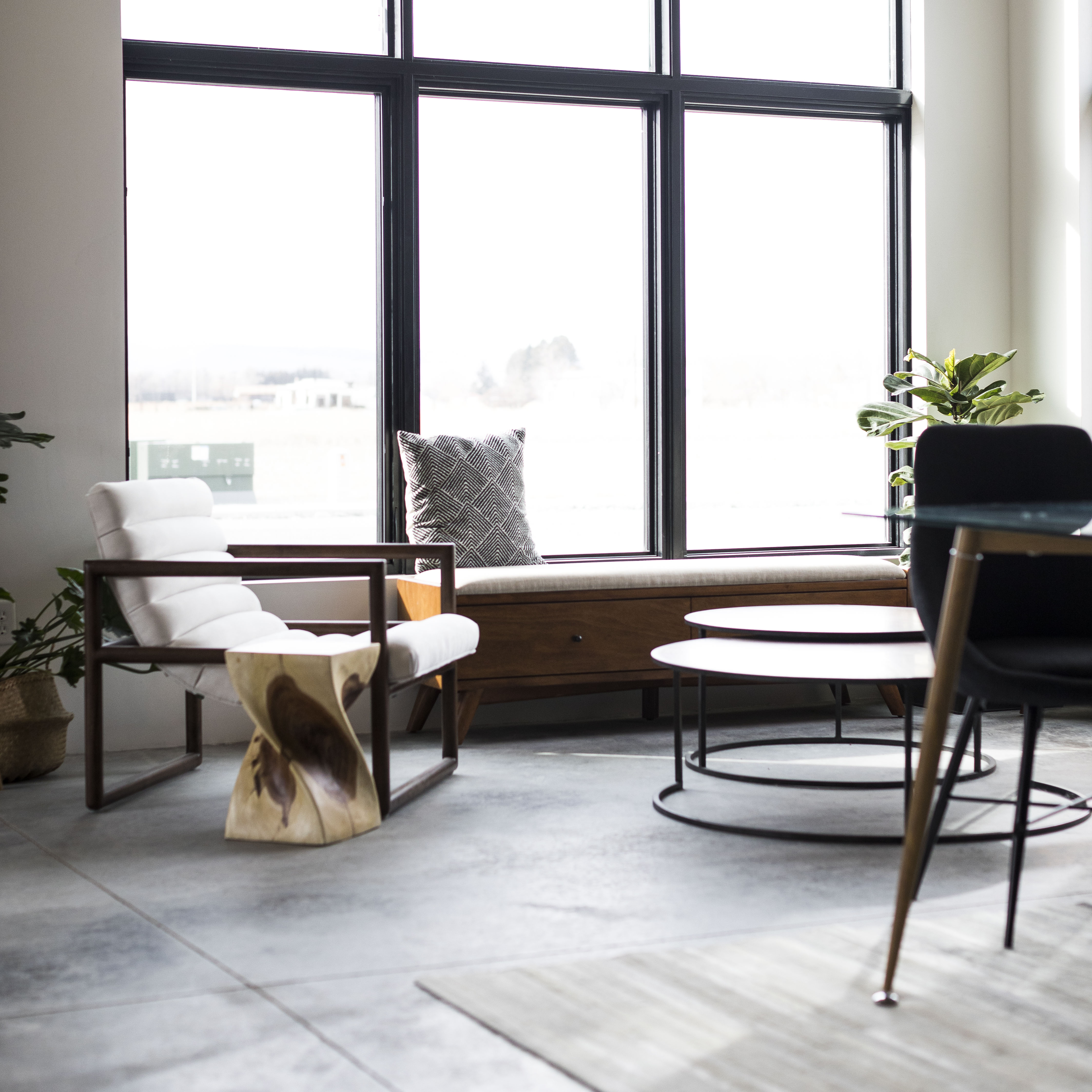 When Tilt Shift first began, we dreamt of beautiful things – modern decor with nods to western simplicity and practicality. As most good things do, it took time to realize this dream and shape our vision. After spending the last year helping others create their brands, we decided it was time to further our own.
This brings us to the topic of space; your physical location – and making yours work for you, not against you. When crafting our new space, we had a few important considerations:
Versatility to hold meetings, events, and photoshoots, all while being able to have a "cave time" for concentrated design
Moveability; giving us the ability to rotate workspaces and change things around at the drop of a dime depending on creative needs, and
Aesthetics to delight and inspire us
After going through this process, we thought we'd pass along our thoughts – tips, even – for you to consider when creating your own unique work environment.
Make it 100% you.
First off – timing is everything! Make sure your brand is up to date and well thought out before investing your hard earned money on changes to your work space. It's important to think about what your brand does, says, and how you want it to be perceived within your community. Once you've got this figured out, create a plan to execute wisely and effectively.
Make sure it appeals to your target audiences
This goes hand-in-hand with making it you. The clients you attract are going to be the people who relate to your brand and style, so appeal to them. This means putting your best foot forward and taking pride in your appearance and what your brand has to offer. Make sure you keep your space clean and well-stocked, all while keeping it open and friendly. Ask yourself – what colors will you paint your walls? What kind of chair will your client sit in? These considerations all lead back to the experience you're trying to build within your brand.
Lastly, create a space that inspires
You want your clients and potential clients to walk away inspired to make their own changes and improvements. We spent many — and we mean many — hours finding the right light fixture for our conference area. Aptly named "the halo effect," we knew we needed something that would create a sense of awe and elegance in our space. All in all, we want our clients to take away three things after spending time in our space: we mean business, we create high-end design, and we won't skimp on quality when it comes to building a brand that is supportive of the community we reside in.
So to some, it may be just a light fixture. But without it, our space would simply be a garage bay with a few standing desks and chairs. Well-placed elements create impactful spaces.